About Athea Trial Lawyers
National Recognized Female Attorneys
With Athea Trial Lawyers, we have harnessed together for the first time the boundless legal talents, creativity and energy of some of the most successful trial lawyers in the country into one powerhouse firm with a common important goal: to ensure that women trial lawyers succeed. We work with men and women throughout the country who are committed to utilizing our profession's most underused and greatest untapped resource–and to encourage women to come out of the shadows to step into the spotlight.
The verdicts, success records, and leadership of the Athea Trial Lawyers speak volumes about the power of women in the courtroom and in the legal profession.
"Behind every successful woman is a tribe of other successful women who have her back."
Athea Trial Lawyers is your tribe,
and we will always have your back. We chose Athea Trial Lawyers as the name of our firm because Athea was the Greek goddess of wisdom, courage, inspiration, law and justice, and strategic warfare. Throughout history, she has been hailed as the champion of heroic endeavors. Athea supports those fighting for a just cause–as well as those who use cunning and intelligence rather than brute strength.
With advances in technology and recent current events, the practice of law has evolved and adapted to our changing times. Gone are the notions of traditional brick-and-mortar law firms. At Athea Trial Lawyers, we offer so much more than traditional legal services. We look beyond the walls of traditional law firms to collaborate with the best lawyers in cases. We have assembled an advisory board and have alliances with numerous entities to ensure that every need of our clients and other attorneys are met in creative and effective ways. Our case workshops are vital to distilling the facts of a case to find a compelling story and visual graphics to tell that story. Through Athea trial services, we provide Slide Girl and Virtual Courtroom that are essential to any case prior to trial.
Our lawyers are known for thinking out of the box in creative ways to bring our clients' stories to life in the courtroom. That is why our unique team has obtained some the of the largest and astounding verdicts and settlements in the country. We look forward to working with our clients and all who fight for a just cause. We will use the wisdom, strength, and creativity of Athea to inspire heroic victories in the courtroom.
Athea Trial Lawyers is Dedicated To...
All the women lawyers who bravely came before us, and to future generations of women lawyers who will undoubtedly come after us; and
To all the women who dreamed of making a difference in the world by working on important cases and having an active role in significant trials; and
To all the women who were constantly told "no" when they sought to have more active roles in these types of cases, at trial, or in their firms; and
To all the women who did not believe in themselves because they were told they were not good enough; and
To all the women who know that given the right funding, support, and experience, women trial lawyers obtain record-setting verdicts and settlements; and
To all the women who seek a sisterhood with other like-minded women for camaraderie, advice, assistance, mentorship, guidance and motivation; and
To all the young, fearless girls throughout the country who will grow up knowing and understanding that they have an important place in the law and in the courtroom; and
To all our male counterparts, including our trial heroes and the titans in this industry, who believe in us and share our commitment to ensure that women succeed and flourish at trial and in the legal profession.
Athea Trial Lawyers is here because of all of you.
About Our Logo
The Olive Branch
The olive tree is the sacred tree of the goddess Athea. The olive branch also symbolizes victory and a willingness to bring conflict to conclusion. This particular olive branch carries six olives, one for each of the six founding women. The branch, which thrives in even the most harsh environments, points and moves upward, because Athea Trial Lawyers lift one another up and rise to every challenge with courage.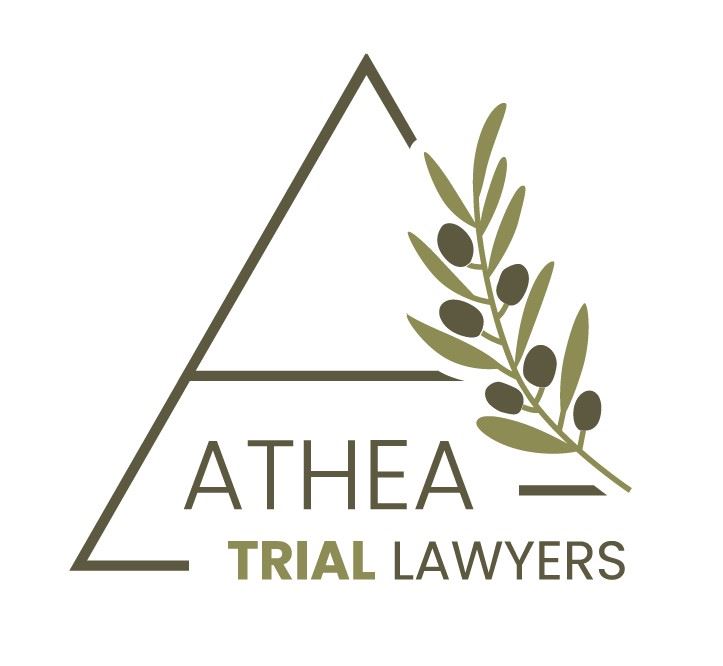 About the Athea Trial Lawyers

Athea Trial Lawyers is a firm comprised of six of ...

Athea Trial Lawyers

At Athea Trial Lawyers, we believe women belong in ...

'For the Women' Video

Athea Trial Lawyers is a female-centric trial ...
Our Mission
In the legal profession and at trial, women are stepping out of the shadows and into the spotlight.
We provide unparalleled legal representation to our clients.

We build a winning case through expert storytelling and experience.

We work with other attorneys to obtain the highest verdicts or settlements at any stage.

We fund, support, mentor and promote female trial attorneys to take lead roles in prominent cases.

We find creative ways to tell your case story with memorable, eye-catching graphics and demonstratives with Slide Girl.

We look beyond the walls of traditional brick and mortar law firms to promote and advance women in our courtrooms.

We create and promote workshops for our peers to craft the perfect approach in trial.

We invest in the future of others to create monumental change.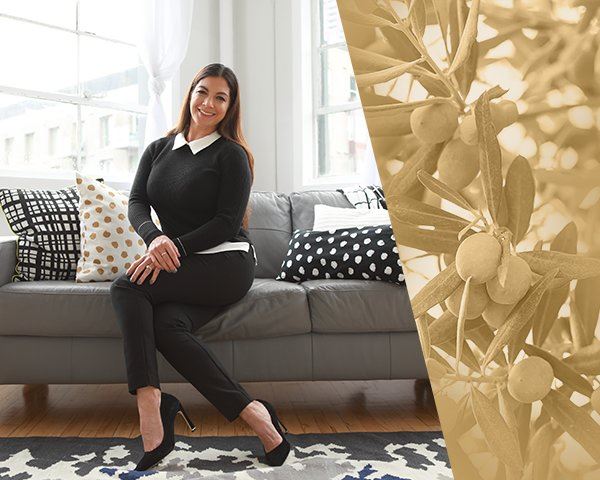 The Right Firm Makes A Difference
Athea Trial Lawyers leverages experience and creative, out-of-the-box storytelling to craft winning cases. Our firm has won billions for victims, and is trusted by counsel nationwide to handle complex claims where the stakes are high. Billions Recovered For Our Clients*
A Proven Record Of Success
Defamation $366M

An interventional cardiologist sued a Hospital for defamation for engaging in a peer review process that was financially motivated.

Medical Malpractice, Wrongful Death $268.6M

Our client died at 13 years of age after the physicians caring for her administered too much of the sedation drug Propofol.

Traumatic Brain Injury $160.5M

Defective Hormone Replacement Therapy $134M

Jury verdict for three Nevada women who took Wyeth Pharmaceuticals to trial after they all developed breast cancer from taking defective hormone therapy drugs to alleviate menopausal symptoms.

Medical Fraud Verdict $105M

Robert Young, the father of the Alkaline Diet, and New York Times bestseller, and self-proclaimed doctor, promised to cure cancer with a strict alkaline diet and IV alkaline treatments.

Defective Hormone Therapy $78.7M

Jury verdict for our client that developed breast cancer from her use of post-menopausal hormone therapy drugs.

Wrongful Implant of Pacemaker $67.3M

This case exposed a conspiracy between a pacemaker manufacturer and a corrupt doctor to implant pacemakers and defibrillators into patients who did not need them.

Asbestos Mesothelioma $55.5M

Truck Collision Injuries $36.4M

Amputation of Leg $34.5M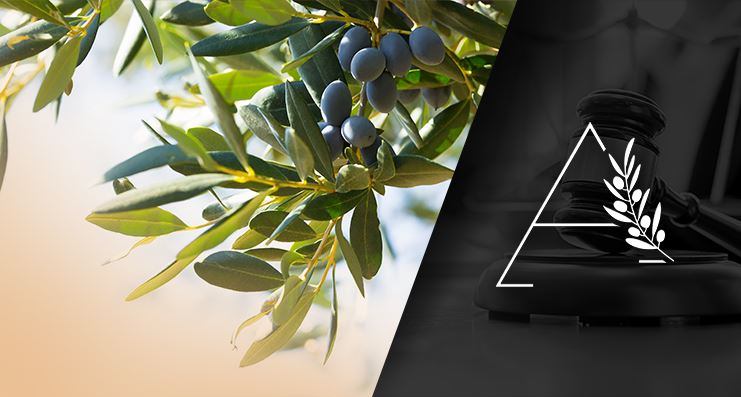 What People Are Saying About Athea Trial Lawyers**
"This is a brain-trust like no other I have seen in the legal field. I would trust these lawyers - and would welcome their help - in any case or trial."

- Rick Friedman
Friedman | Rubin, PLLP, Bremerton, WA

"Just like Athea, the goddess of wisdom, courage, inspiration, strength, law and justice, the women who have founded this great organization exemplify those qualities."

- Mary Alexander
Mary Alexander & Associates, P.C

"We all need what Athea Trial Lawyers offers: great trial lawyers whose creativity and out-of-the-box ideas are game changers."

- W. Mark Lanier
The Lanier Law Firm, Houston