Car Accident Lawyers Serving the U.S.
We Fight for Justice When Motor Vehicle Accidents Change Lives
Millions of Americans are injured in car accidents each year, and a portion of those face devastating, life-changing harm. Whether your accident was caused by a negligent driver, a poorly designed or maintained road, or a faulty vehicle, we can help you hold the at-fault parties accountable.
While all car accident victims deserve the chance for justice, our attorneys focus on complex legal battles that take significant resources and skill. Athea Trial Lawyers was founded by some of the top women litigators in the country specifically to handle claims other firms do not have the capacity to fight. Our attorneys have taken on car and truck manufacturers, negligent employers, and even government officials whose actions endangered others. If you are looking for a fierce and hardworking team to fight for you, reach out to us today.
Schedule a free consultation by calling Athea Trial Lawyers at (800) 664-0161 from anywhere in the country. Our attorneys can handle all types of complex motor vehicle accident claims.
We Know Our Way Around Complex Car Accident Cases
Our attorneys have helped with hundreds, if not thousands, of motor vehicle accident claims over the decades we have spent fighting for the injured. We can represent victims in a variety of situations, from a simple rear-end accident to a multi-car accident caused by a semi-truck driver. Because our skill and knowledge are much greater than many newer attorneys, Athea Trial Lawyers fights complex accident claims that require serious time, resources, and litigation experience.
If you were hurt in a car accident and are having trouble receiving the help you need, we want to hear from you—no matter where you are in the nation. Here are a few types of accident claims our attorneys know how to handle.
Commercial Accidents
Whether you were hit by a negligent truck driver, injured by an Uber or Lyft driver, or in a collision with an Amazon delivery van, commercial accidents mean bringing a claim against a large company and—often—an internal, well-funded legal team. These companies often try to intimidate or out-litigate victims to avoid paying them what they owe.
The most important thing to know if you were hurt in a crash with a commercial vehicle is that you do have options for recompense and the law is on your side. In almost every state, employers are considered "vicariously liable" for the actions of their employees, meaning the company is responsible for the negligence of a driver it hired. Some states even have laws that go further in enabling accident victims to recover fair compensation. Companies that don't want to pay expensive medical bills and other damages are likely to fight back with everything they have, trying to discredit your claims or prove you were actually at fault. Our attorneys can help you mount a strong case, prepare for this sort of unfair pushback, and represent you in a trial if necessary.
Vehicle Malfunction/Defective Auto Parts
A worrisome number of vehicles are recalled each year, but the worst part about this is, recalls only happen when a company decides it will cost more to pay injury victims than it would to launch a mass repair campaign. This means many Americans find themselves injured due to issues like faulty airbags, seat back collapse, car roof defects, seat belt failure, and other risks that are literally built into their vehicles. It seems like common sense that designers, manufacturers, and/or distributors should be held liable for these dangers, but proving your case is difficult.
Bringing a strong defective auto claim requires an understanding of the exact reasons a vehicle failed when it did. Lawyers in these cases must launch in-depth investigations, consulting with engineers and other industry experts to fully familiarize themselves with the defective vehicle and the (safer) industry standards. Then, your attorney must be able to demonstrate how the defect occurred, and how it could have been prevented, to a jury of individuals who may not know much about what makes a car run. Athea Trial Lawyers is home to a group of strong litigators who are known for creative solutions that help demonstrate complex and technical arguments to laypeople. We can adapt our strategies to any type of accident, including a vehicle or auto part defect claim.
Road Design or Maintenance Issues
The nuances of city and street design are typically invisible until an accident or other adverse event exposes mistakes. However, demonstrating the need for change may not be the hardest part of these claims. Typically, when filing a case for poor road design or maintenance, the defendant will be a local or state government. You are allowed to bring a lawsuit against these parties, but doing so requires extra procedural work and much shorter deadlines. Your claim is likely to face pushback from the government because road construction to fix the issue is expensive, perhaps even more so than the damages in such a case.
Our attorneys have the experience and competence to file and argue a claim against a government agency or official. As nationally renowned lawyers, we also have a network of experts and professionals we can tap to consult on or testify in your case. Winning a claim that discusses road design or maintenance issues can help an entire community, but earning such a victory is difficult. You need a top-tier attorney on your side if you plan to fight this battle.
Catastrophic and life-Changing Injuries
When car accidents result in traumatic brain damage, spinal cord damage and paralysis, loss of limb, or other permanently disabling injuries, getting legal support is of paramount importance. The medical bills you face in the short term may seem impossible, but they are just the tip of the iceberg. From decreased earning capacity to the cost of accommodations and assistance to additional medical needs caused by your injuries, your settlement must account not only for your current expenses but also for the challenges you will continue to face for the rest of your life.
Especially in these cases, insurers often try to use a victim's emotions against them. Most people in this situation are anxious about their future and unsure of how they will pay the medical bills that are rapidly piling up. By offering a sum that seems huge in the moment, insurance adjusters often manage to get away with paying much less than an accident victim will actually need when the rest of their life is considered.
Our team can help fully calculate the costs of your accident, looking into the future and considering issues that may not even seem connected at first. We can build a strong case and, if necessary, litigate your claim.
Why You Need a Lawyer After a Serious Car Accident
Insurance is supposed to help accident victims through their recovery by supplying financial support, but all too often, the injured have trouble securing any sort of settlement, much less a fair one. The risk of such an outcome is much larger when your injuries were life-changing, or when you have to make a claim against a corporation rather than a negligent individual. In this situation, you need a firm with:
Experience in launching in-depth investigations to get to the bottom of an issue
Adequate resources to fight a case for years, if that's what it takes to win
A nationwide network of leading lawyers and experts who can assist with your case
Decades of experience arguing cases in front of a courtroom
A proven trial strategy and a record that shows it
Athea Trial Lawyers has all of the above, plus a reputation for providing excellent support and service to its clients. We understand that, when you are going through such a difficult time, you need a lawyer who is truly on your team. Our attorneys take the time to talk to every client and learn their story and needs. This drives our approach in every case.
Helping You Find Justice After a Car Accident
Our team is here to help those who suffered at the hands of another individual, organization, or corporation. We take great pride in our ability to competently and successfully handle some of the most serious personal injury cases in the country. When you need a heavy hitter on your team, one of our powerhouse lawyers at Athea Trial Lawyers can help.
Aside from being a driving force for justice, our team also cares about raising the next generation of women lawyers and judges. Our commitment to our community drives us to do our best work, every time, so we can set an example for those who will one day take our place. If you are looking for assistance after a serious car accident, we invite you to reach out and learn firsthand the benefits of working with our team. One case at a time, we are making the world a safer and fairer place for all.
Call Athea Trial Lawyers at (800) 664-0161 if you need an attorney to take your serious car accident claim. Led by six successful women lawyers, our firm has helped the injured across the U.S. Billions Recovered For Our Clients*
A Proven Record Of Success
Defamation $366M

An interventional cardiologist sued a Hospital for defamation for engaging in a peer review process that was financially motivated.

Medical Malpractice, Wrongful Death $268.6M

Our client died at 13 years of age after the physicians caring for her administered too much of the sedation drug Propofol.

Traumatic Brain Injury $160.5M

Defective Hormone Replacement Therapy $134M

Jury verdict for three Nevada women who took Wyeth Pharmaceuticals to trial after they all developed breast cancer from taking defective hormone therapy drugs to alleviate menopausal symptoms.

Medical Fraud Verdict $105M

Robert Young, the father of the Alkaline Diet, and New York Times bestseller, and self-proclaimed doctor, promised to cure cancer with a strict alkaline diet and IV alkaline treatments.

Defective Hormone Therapy $78.7M

Jury verdict for our client that developed breast cancer from her use of post-menopausal hormone therapy drugs.

Wrongful Implant of Pacemaker $67.3M

This case exposed a conspiracy between a pacemaker manufacturer and a corrupt doctor to implant pacemakers and defibrillators into patients who did not need them.

Asbestos Mesothelioma $55.5M

Truck Collision Injuries $36.4M

Amputation of Leg $34.5M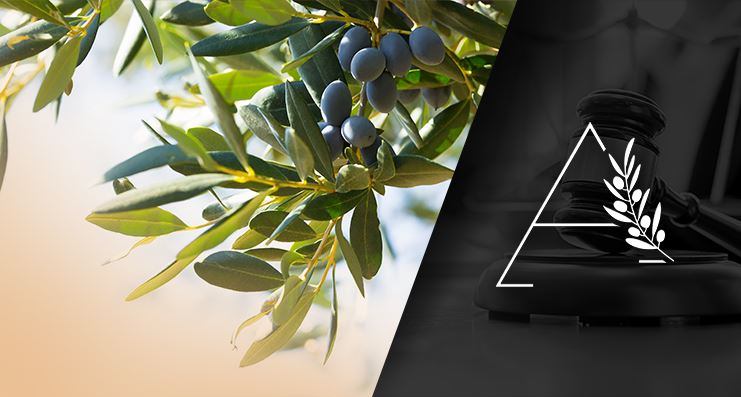 About the Athea Trial Lawyers
Athea Trial Lawyers is a firm comprised of six of the most accomplished female trial attorneys in the nation. We don't believe in glass ceilings and we don't just lean in – we take the lead and WIN.

What People Are Saying About Athea Trial Lawyers**
- Rick Friedman
Friedman | Rubin, PLLP, Bremerton, WA

- Mary Alexander
Mary Alexander & Associates, P.C

- W. Mark Lanier
The Lanier Law Firm, Houston

- Ben Rubinowitz
Gair Gair Conason

- Brian J. Panish
Panish Shea & Boyle LLP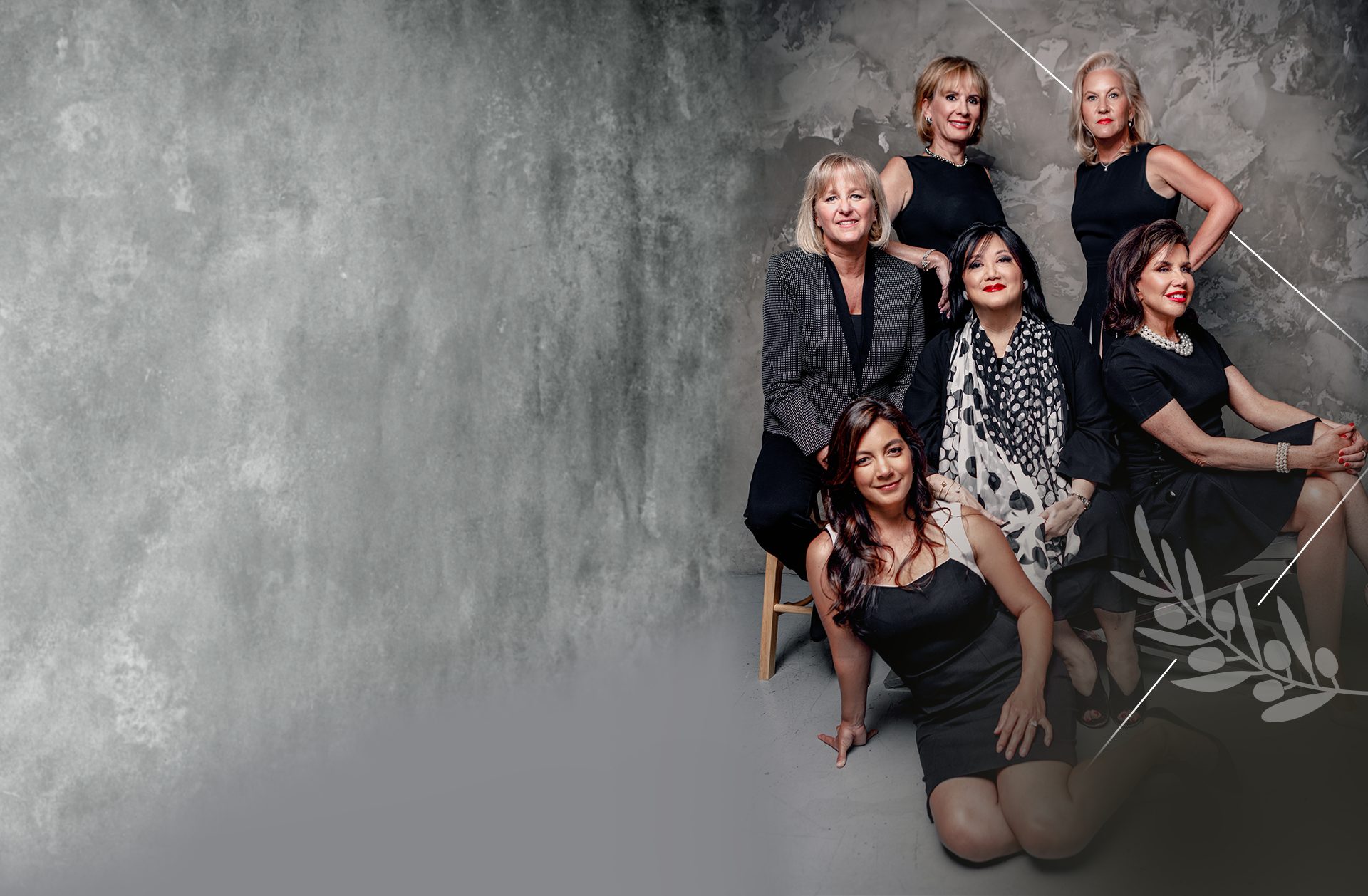 Our Mission
In the legal profession and at trial, women are stepping out of the shadows and into the spotlight.
We provide unparalleled legal representation to our clients.

We build a winning case through expert storytelling and experience.

We work with other attorneys to obtain the highest verdicts or settlements at any stage.

We fund, support, mentor and promote female trial attorneys to take lead roles in prominent cases.

We find creative ways to tell your case story with memorable, eye-catching graphics and demonstratives with Slide Girl.

We look beyond the walls of traditional brick and mortar law firms to promote and advance women in our courtrooms.

We create and promote workshops for our peers to craft the perfect approach in trial.

We invest in the future of others to create monumental change.