Truck Accident Lawyers in the U.S.
Taking On Dangerous Truck Drivers and Trucking Companies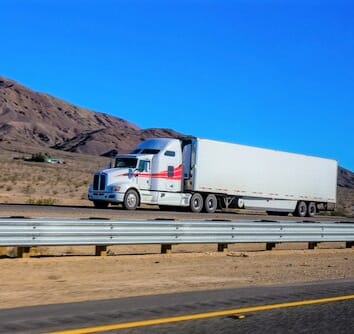 Faulty equipment, poor management and training, and driver negligence can destroy a life in seconds. These are some of the biggest causes of truck accidents—yet, despite regulation and oversight, the rate of such accidents is far above zero. The drivers and companies who think it is okay to endanger Americans must be held accountable for their negligence.
Accidents involving a tractor-trailer often have more parties involved than just the driver. Negligence from the driver's employer, the manufacturer, mechanic, or even loader can all impact a collision. Identifying the liable party can be a challenge of its own in a truck accident claim; filing an insurance claim can, likewise, quickly become a complex affair. In a situation like this, you need a skilled attorney on your side.
Our team at Athea Trial Lawyers is composed of leading litigators from around the country who have taken on several serious and high-profile cases. No matter how complex your claim, our team can help
Get started with your truck accident claim by CONTACTING us online or calling our team today at (800) 664-0161. We offer free consultations to injury victims across the country.
Why Liability Is Complex In Truck Accident Claims
In semi-truck accidents, it is far more likely a commercial entity will be liable than an individual driver. Fighting a large company for compensation is often more difficult on its own—not to mention the difficulty you may have proving the company owes you. Our attorneys can handle some of the most complex issues of truck accident liability.
Understanding Vicarious Liability
Even when a negligent driver is at fault for a truck accident, they may not be liable if they are working as an employee. This is because companies are typically responsible for the activities of workers who are on the clock. Therefore, we would consider a trucking company to blame for hiring an employee and putting them on the road in a large vehicle, where they could hurt others.
Of course, vicarious liability does not mean the trucking company will be eager to accept the blame. These corporations often send investigators to an accident scene as soon as they hear one has happened with the goal of finding any evidence to exonerate their driver. We can fight back with investigative work of our own, including looking at the company's operations to determine whether it performs proper background checks or has violated hours of service laws.
Contractor or Employee?
Not all truckers work as an employee: Some are essentially one-person companies who freelance for those who need freight hauled. These drivers are responsible for having insurance and compensating a victim after an accident. However, this is only true if they are actually contractors. Often, trucking companies misclassify employees, treating them as contractors so they can avoid liability for accidents as well as other expenses like payroll taxes.
This is unfair to drivers, but more importantly, it's unfair to accident victims who cannot access these companies' insurance policies. Sometimes, bringing a claim involves arguing a trucking company has been dishonest in employee classification. Winning on this point means the company's insurance, rather than the individual's, has to pay your claims—and you could be able to receive much more compensation.
Vehicle and Part Defects
Large trucks travel tens of thousands of miles each year in long-haul trips. This means they need a lot of maintenance to ensure they are running smoothly and safely. It also means they must be designed for safety and made with durable parts and materials. When the designers, manufacturers, or even sellers of eighteen-wheelers fail to put safety first, their vehicles can malfunction mid-drive. Truck drivers may lose control after discovering their brakes no longer work or experiencing a tire blow-out.
Proving a defective part or vehicle claim is a difficult matter that requires testimony from engineers and industry experts. Often, accident victims will need to demonstrate how a malfunction caused the crash. This means creating simulations and making detailed comparisons to trucks without defective parts. Our firm has the resources to handle this kind of in-depth preparatory work and the skill to present such facts in a way juries and judges can understand.
Other Third-Party Liability Claims
Often, multiple companies are involved in making a truck safe, from the mechanic who checks over trucks before they go on the road to the freight loaders who must ensure proper weight distribution to prevent a driver from losing control. Every time another company is implicated in your case, that means opening another investigation to show why they must pay.
Our team has handled multiple complex and high-profile cases against companies that endangered the public. When it comes to a truck accident claim, we can thoroughly investigate and prosecute your case, so you receive the maximum compensation available.
Truck Accident Lawyers On Your Side
Walking away from a truck accident with minor injuries or no injury is rare. More often serious injury, or even death, is the result. The resulting emotional and financial trauma can be overwhelming. Our team is here to provide all-around support to you ad your family members as you try to find a path forward.
Our team at Athea Trial Lawyers is cross-trained in multiple areas of the law. This accumulation of knowledge and experience helps us craft novel strategies to pursue justice for you. Our attorneys are recognized as some of the top trial lawyers in the country and have been trusted by injury victims across the U.S. to help with complex claims. Reach out to us today to learn what we can do for you.
Schedule your free consultation with one of our truck accident lawyers by calling (800) 664-0161. We fight to hold big companies accountable. Billions Recovered For Our Clients*
A Proven Record Of Success
Defamation $366M

An interventional cardiologist sued a Hospital for defamation for engaging in a peer review process that was financially motivated.

Medical Malpractice, Wrongful Death $268.6M

Our client died at 13 years of age after the physicians caring for her administered too much of the sedation drug Propofol.

Traumatic Brain Injury $160.5M

Defective Hormone Replacement Therapy $134M

Jury verdict for three Nevada women who took Wyeth Pharmaceuticals to trial after they all developed breast cancer from taking defective hormone therapy drugs to alleviate menopausal symptoms.

Medical Fraud Verdict $105M

Robert Young, the father of the Alkaline Diet, and New York Times bestseller, and self-proclaimed doctor, promised to cure cancer with a strict alkaline diet and IV alkaline treatments.

Defective Hormone Therapy $78.7M

Jury verdict for our client that developed breast cancer from her use of post-menopausal hormone therapy drugs.

Wrongful Implant of Pacemaker $67.3M

This case exposed a conspiracy between a pacemaker manufacturer and a corrupt doctor to implant pacemakers and defibrillators into patients who did not need them.

Asbestos Mesothelioma $55.5M

Truck Collision Injuries $36.4M

Amputation of Leg $34.5M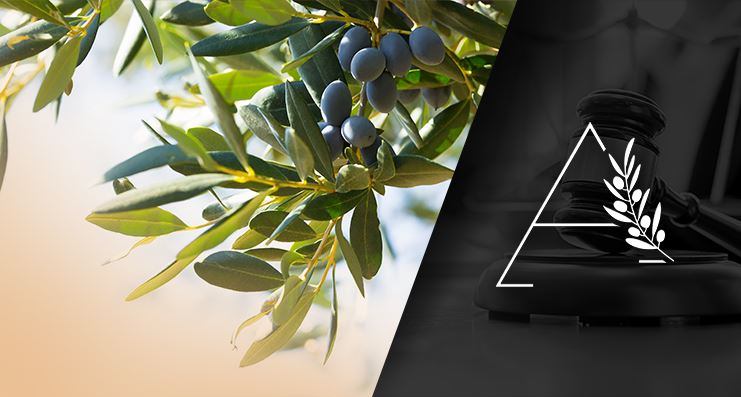 About the Athea Trial Lawyers
Athea Trial Lawyers is a firm comprised of six of the most accomplished female trial attorneys in the nation. We don't believe in glass ceilings and we don't just lean in – we take the lead and WIN.

What People Are Saying About Athea Trial Lawyers**
- Rick Friedman
Friedman | Rubin, PLLP, Bremerton, WA

- Mary Alexander
Mary Alexander & Associates, P.C

- W. Mark Lanier
The Lanier Law Firm, Houston

- Ben Rubinowitz
Gair Gair Conason

- Brian J. Panish
Panish Shea & Boyle LLP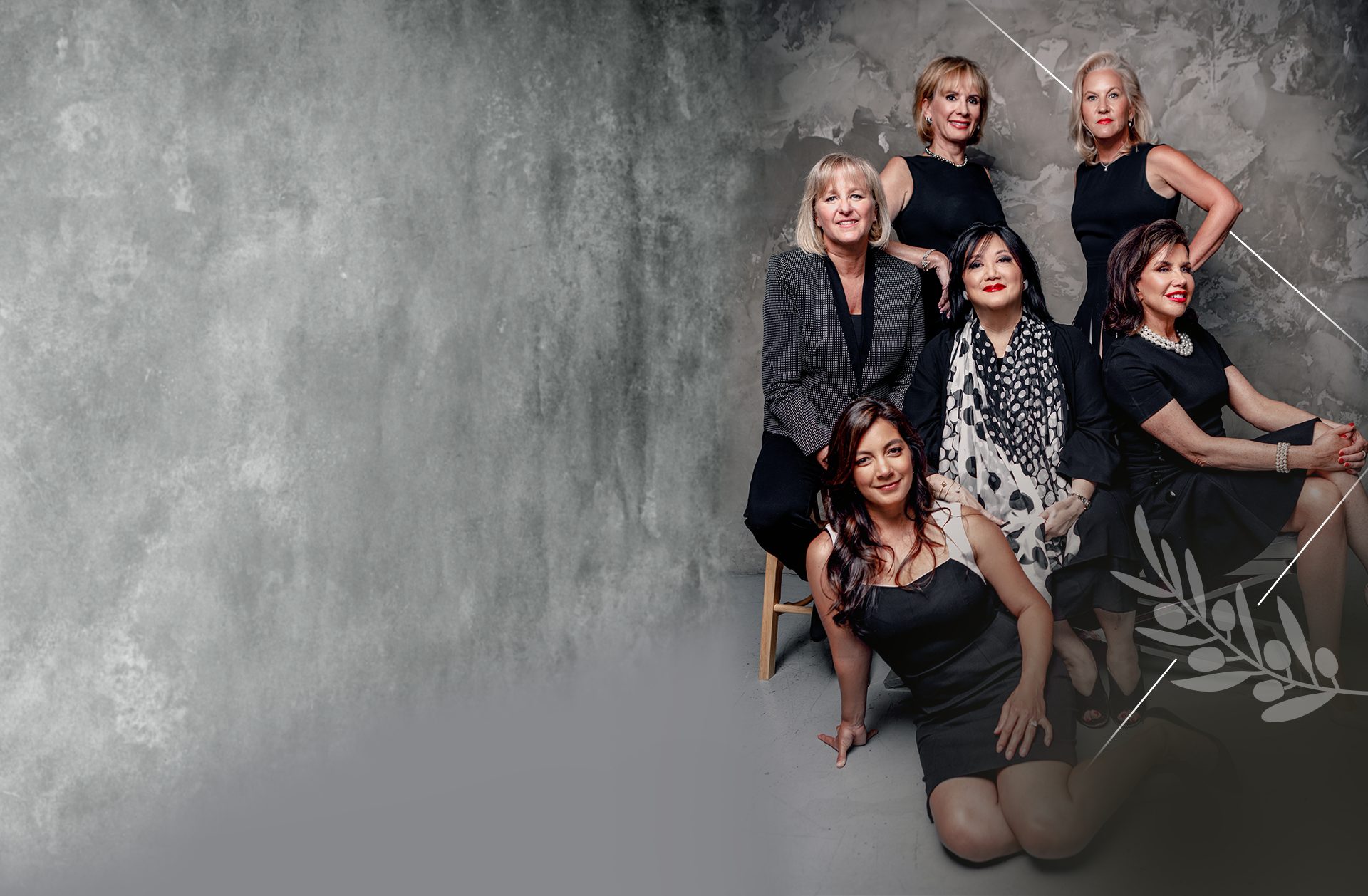 Our Mission
In the legal profession and at trial, women are stepping out of the shadows and into the spotlight.
We provide unparalleled legal representation to our clients.

We build a winning case through expert storytelling and experience.

We work with other attorneys to obtain the highest verdicts or settlements at any stage.

We fund, support, mentor and promote female trial attorneys to take lead roles in prominent cases.

We find creative ways to tell your case story with memorable, eye-catching graphics and demonstratives with Slide Girl.

We look beyond the walls of traditional brick and mortar law firms to promote and advance women in our courtrooms.

We create and promote workshops for our peers to craft the perfect approach in trial.

We invest in the future of others to create monumental change.