After the 2016 election, we all knew we had to do something. For me that meant working toward a world in which my two daughters can see strong women leading our nation. And the natural focal point for me was state government, where we can reap the immediate benefit of electing women to make change at the local level and the long-term benefit of building a bench of phenomenal women with the track record, skills, and support they need to run and win at the federal level.
So, in November 2017, we launched Fund Her, the only organization powering progressive women to lead our states. Studies show that women are uniquely well-suited to governing: women pass 50% more laws than men do, are more collaborative than men, and they tend to legislate more than men on critical issues facing our society today such as healthcare, education, and poverty. Yet studies also show that women lack access to traditional sources of political fundraising and continue to be underrepresented at all levels of government.
Since our launch less than three years ago, we've helped elect 17 women, breaking records for women's representation in California (with a chance to reach 40% this year) and helping flip Virginia blue (with a chance to flip three more states this year). Fund Her: because if women can lead our states, we can lead the nation; and if we can lead the nation, we can lead the world.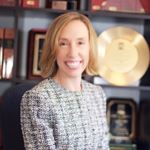 Valerie McGinty